JUNE PROGRAM – Annual Auction and Ice Cream Social
A good time was had by all, and there were bargains to be found! And that ice cream cake was delicious!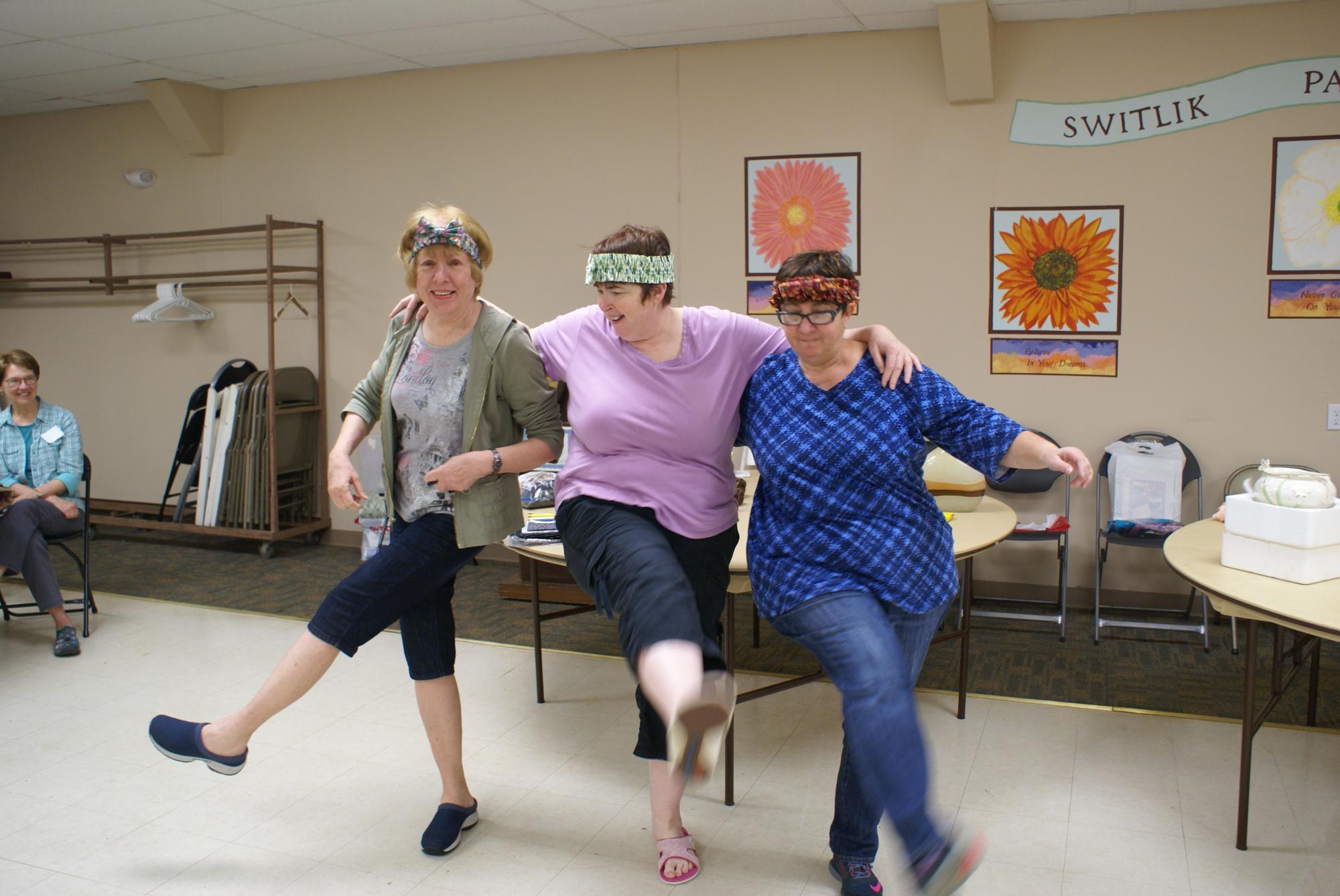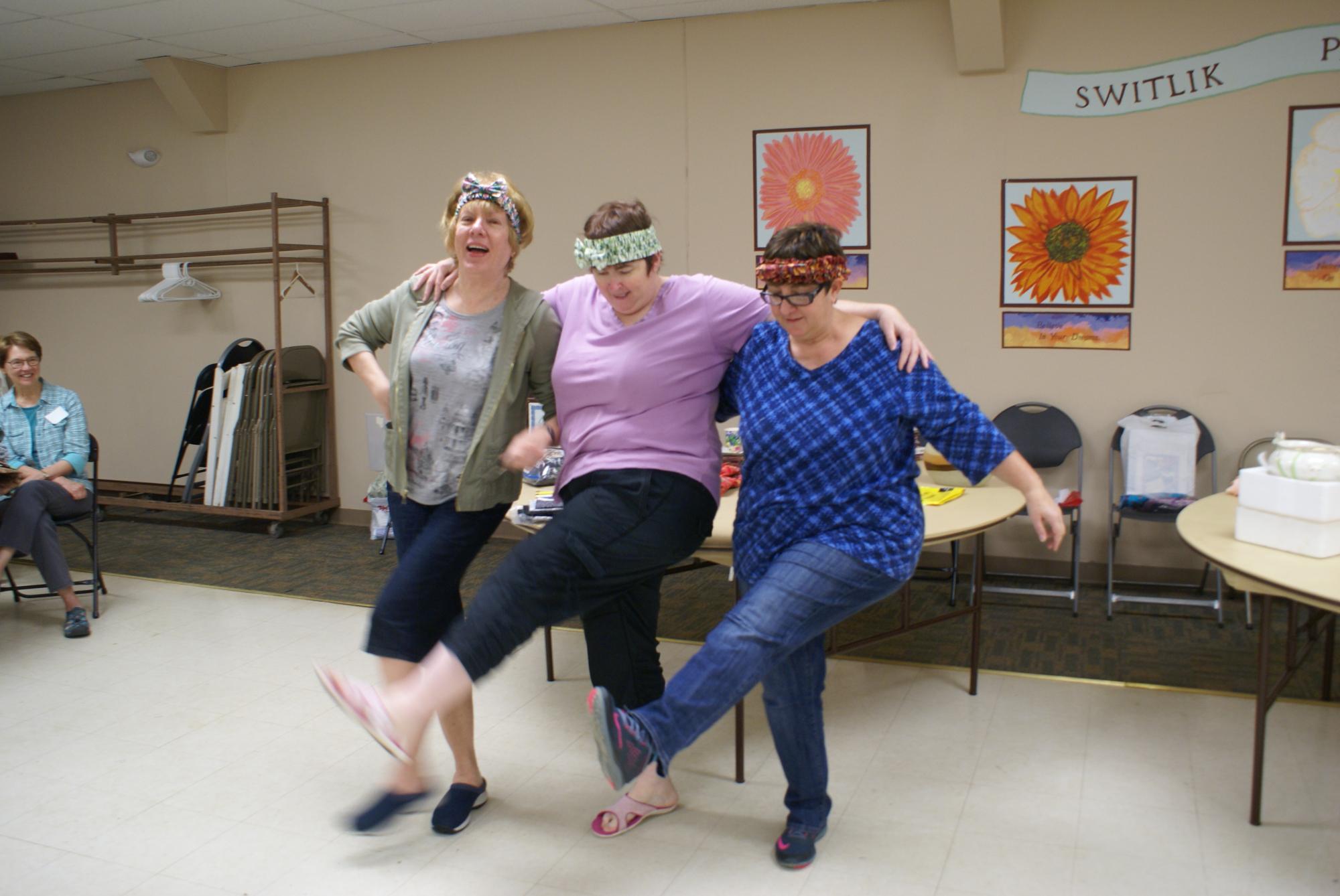 Ice cream cake -- calorie-free, of course!
And our auctioneers Meg and Joann did a little dance at the end -- with some help from a friend.